"REMEDY"and the Mystic UK-Halsey Loft
...definitely a remedy for crappy sails
PROBABLY one of the most successfully campaigned E 32-2's of the new millenium is "Remedy" owned and campaigned by John Fries and his father, Bill Fries.
John is a sail designer for UK-Halsey, so you better believe "Remedy" is not hurting for decent sails.
John and the "Remedy" crew have been on the leading edge of developing and racing A sails for the boat.
"Remedy" went down to Key West in 2005 and won in PHRF 5 in an incredibly competitive fleet that included "L'Outrage" and "Invincible." Check out some of the shots, below, of "Remedy" underway in East Long Island Sound's "Mudhead" racing fleet, and also pix of the boat's sails further on down this page.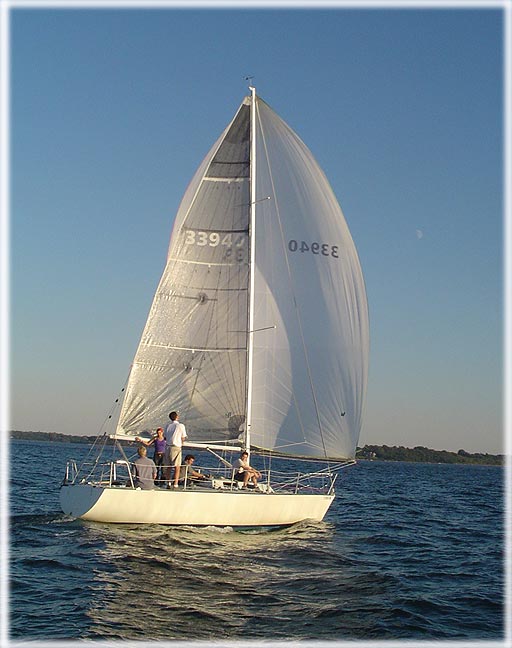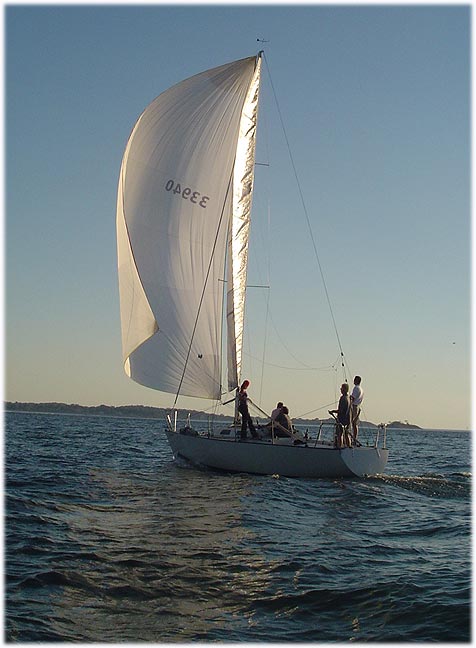 Some shots from John's racing inventory follow:
#1H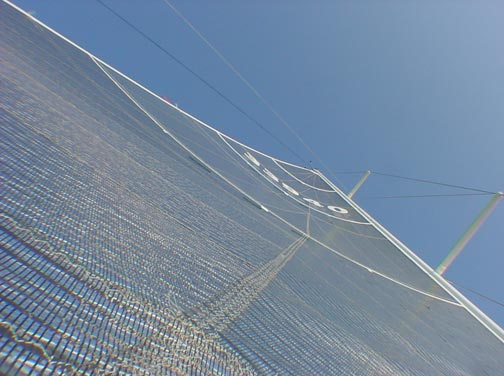 Main in 12 kn TW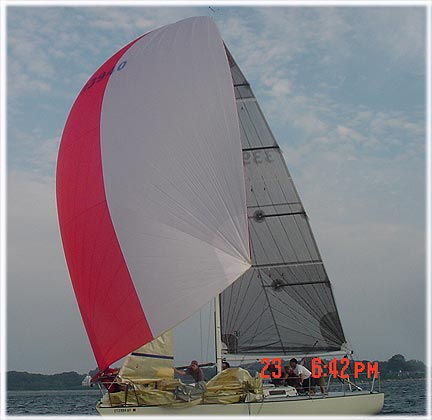 .6 Asym