EVELYN 36 STUFF
________________________
MARCH 2011....E36 in Chicago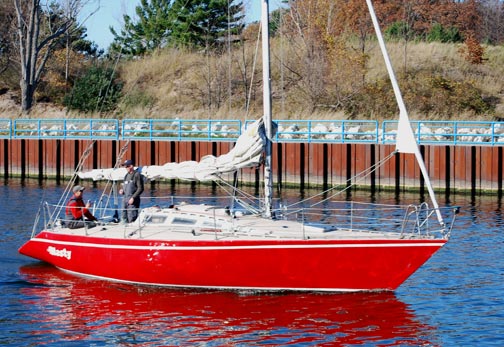 Got a note from Tom S. in Chicago...he picked up this 36 last fall.
Looks like it is in bristol condition. He will return the boat to its original name, "Three Ring Circus."
It's neat to see a revival of interest in older IOR boats as evidenced by the numerous IOR threads on SailingAnarchy. While the rule was certainly exploited, there are some good things about it as a departure from PHRF.
If memory serves me, there are still quite a few 3/4 tonners in the Chicago area for "Three Ring Circus" to play with.
MAY 2008....News on "Legacy" (formerly "Overdraft")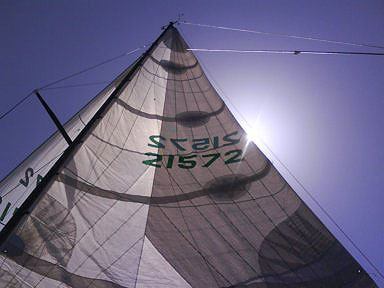 Mike and Melissa Bergeron acquired "Legacy" at a storage lein auction and have recovered her former sail inventory from the previous owner.
The former 7' keel has been professionally reconfigured as a 5'6" keel with bulb.
They'll be racing her on Buzzards Bay and ask any fellow Evelyn 36 owners to please contact them at:
BER5M@aol.com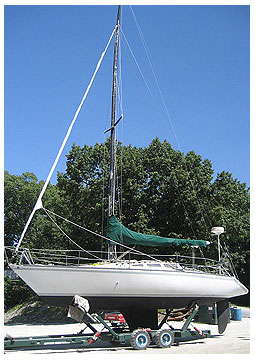 Evelyn 36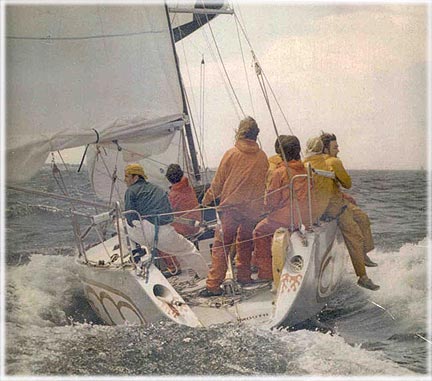 From a former Mudhead who raced on most of Bob's designs in the 80's:
"Here is a rare shot of an Evelyn 36 one tonner thanks to the Mystic River Mudheads history page.
I knew most of these clean-cut fine young gentlemen who were the early 'Mudheads.'"
(link to Mudheads here)